Find answers to specific questions about the 2019 PLA Impact Study here:
If you have additional questions about the application or the study, please contact:
Becky Klein-Collins
Associate Vice President of Research and Policy Development
Council for Adult and Experiential Learning (CAEL)
312.499.2329 | bklein@cael.org
How can my institution apply to be a part of the study? What information will we need to provide?
We expect that multiple individuals from your institutions may need to be involved in deciding to apply and preparing to submit the application. For this reason, we recommend that you download and review the Request for Applications (RFA) and application to the study (click here) to gather the required information before returning to this website to complete and submit the application form online. The request for applications includes the complete list of data elements CAEL and WICHE will be collecting for the study and the PDF of the application to the study.
The study is limited to 70 postsecondary institutions that meet the following criteria: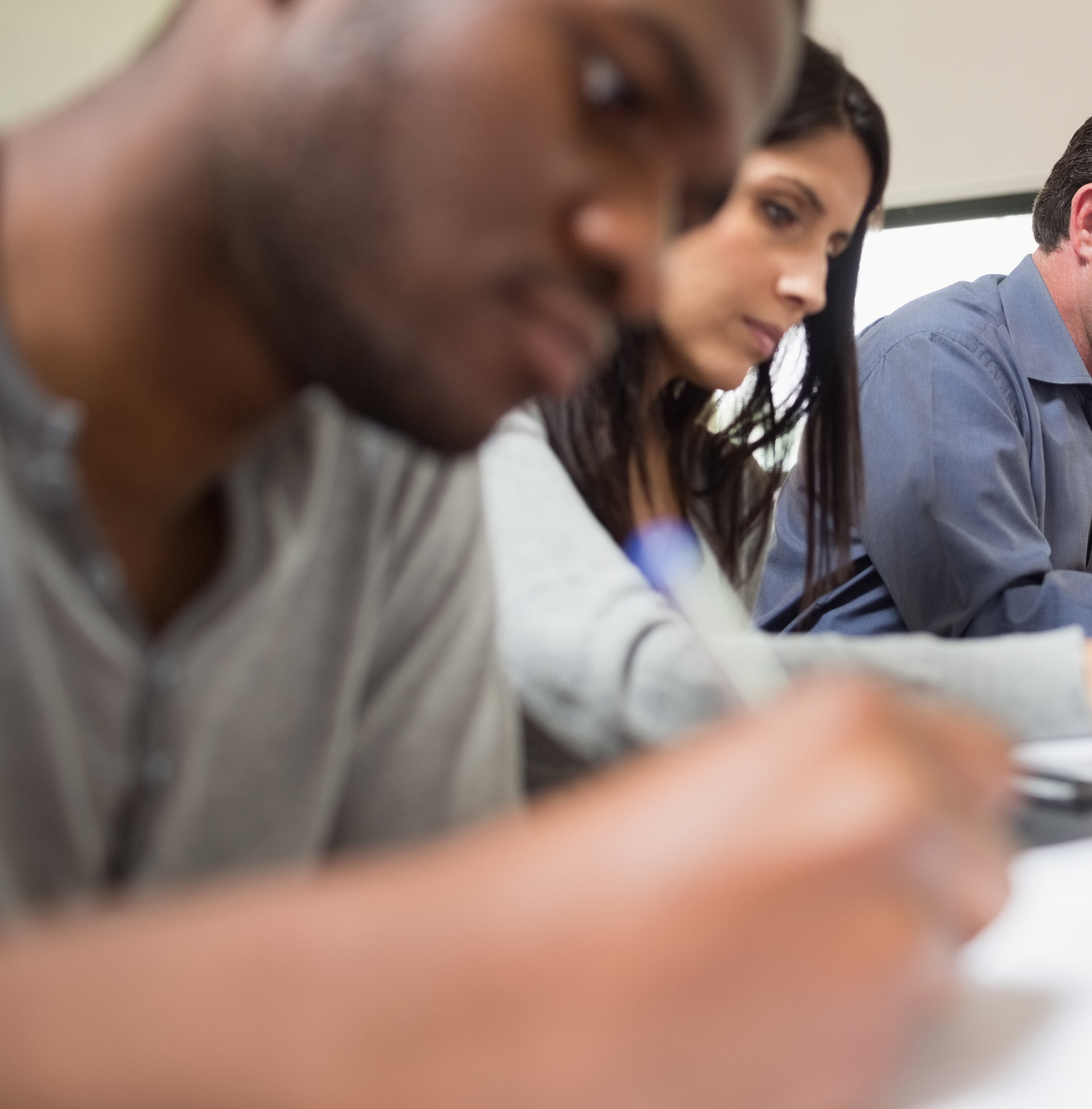 The institution has offered at least two different PLA methods since at least 2011 (*or soon thereafter for community colleges/two-year institutions - parameter revised 4/29/19). PLA methods include

standardized exams (e.g., CLEP, UExcel, DSST, etc.),

challenge exams,

portfolio assessment,

credit for military training/occupations through ACE recommendations,

credit for other external training or certifications through ACE or NCCRS recommendations or through an internal process at your institution.

The institution tracks PLA credit-earning as part of the student's academic record.
All participating institutions will be asked to provide student-level data records in a de-identified format for the cohort of all degree/certificate-seeking undergraduate students who matriculated for the first time at the institution in academic year 2011-12 (*or soon thereafter for community colleges/two-year institutions - parameter revised 4/29/19), with data elements reflecting credits earned and postsecondary outcomes through the end of calendar year 2018 (Fall 2018-19). Participating institutions will also be asked to complete a questionnaire about PLA policies/practices and adult serving policies/practices at that institution.
What is the timeline for this study? When will we hear if we are selected for the study?
CAEL and WICHE will select up to 70 institutions to participate in the study with most of the data collection and interviews taking place in the summer and fall of 2019. We ask that institutions check with their institutional research departments to ensure that they will be able to provide the needed data during the summer; if the timing of the data collection is challenging for your institution, the application form provides a place to communicate that. Also, please be mindful that after submitting your data, we may need to contact you regarding any questions we have about the data.
Below are some key dates to remember.
May 10, 2019 Application deadline
May 31, 2019 Selected institutions are notified
June 15- July 31, 2019 Institutions submit data and policy/practice questionnaire
Fall 2019 Interviews with institutions and PLA students (select institutions only)
Spring 2020 Publication of findings
What if my institution offers two or more PLA methods, but did not do so until after 2011? Can we still apply?
We are looking for institutions to participate in this study who have been offering multiple PLA methods since at least 2011, to allow ample time particularly for Bachelor's-seeking students. (Note: for two-year institutions, we may consider using a later date for when PLA programs would need to have been in place - perhaps 2012 or 2013. The application will give institutions an opportunity to share the specific details of when their PLA programs were started. Revised 4/29/19.)
To be eligible, institutions will still need to have a minimum of 20 students who earned PLA credit by 12/31/2018, the end of our study period. Additionally, institutions will still be required to be offering at least two methods of PLA in order to participate in this study (PLA methods include standardized exams like CLEP, ACE credit for military training, and portfolio assessment).
We encourage all institutions who meet these basic criteria or something very similar to apply to be part of this important study.
Why is this study important?
This study builds on a decade of ground-breaking research on PLA and will provide the adult learning and postsecondary fields with up-to-date findings on the experiences and outcomes of students who earn credit through PLA.
Ten years ago, CAEL published Fueling the Race to Postsecondary Success: A 48-Institution Study of Prior Learning Assessment and Adult Student Outcomes. The main finding in this report was that adult students with PLA credit were two and a half times more likely to complete their degrees compared to adult students without PLA credit.
Since then, there has been a lot of activity to advance PLA throughout higher education, largely "fueled" by the findings of the CAEL report. Other organizations have focused on PLA in their own work, and CAEL has seen record attendance at the CAEL trainings and our annual conferences, with high numbers of first-time attendees interested in learning more about PLA. We have also seen growing numbers of states developing system-wide PLA policies, and many states have cited the Fueling the Race findings as an important reason for the state to encourage more institutions to offer PLA
How is this study different from CAEL's 2010 Fueling the Race to Postsecondary Success?
This project will be using a similar methodology to the original study -- but it's been almost ten years since that study was released, and so there is a need to reexamine the original research questions with more recent data.
This time around, CAEL is partnering with WICHE in the project as part of a larger initiative to examine the state of play for recognition of learning, identify policy and practice barriers, and carry out new research to place better information in the hands of policymakers and practitioners.
The research on the impact of PLA -- in particular, its relationship to student academic outcomes -- will be very similar to the original study. This new study aims to work with 70 institutions, and we also will seek to include a large number of community college participants.
What is PLA? How are CAEL-WICHE defining it?
There are many terms for PLA beyond prior learning assessment. You may know PLA as credit-by-exam, recognition of prior learning, recognition of learning, credit for prior learning, etc. In this study, we are defining PLA as any formal method for assessing a student's extra-institutional learning for college credit, including:
Standardized exams (e.g., CLEP, DSST, Excelsior)

ACE-evaluated corporate training programs

ACE credit for military training programs

Institutionally-evaluated training programs (including all institutional evaluations of external training and credentials for the awarding of credit)

Institutional challenge exams

Portfolio assessments
Extra-institutional learning is learning that takes place at work, in the military, through corporate training, though volunteer experiences, through self-study, through free online instruction, etc.
The CAEL website provides several research studies on PLA.
What must institutions provide to participate in the CAEL-WICHE PLA impact study?
Colleges and universities participating will be expected to:
Provide student-level data records on in a de-identified format for the cohort of all degree/certificate-seeking undergraduate students who matriculated for the first time at the institution in academic year 2011-12 (*or soon thereafter for community colleges/two-year institutions - parameter revised 4/29/19) (both PLA and non-PLA earners): PLA credits earned (ideally, by method if available), other credit earning for each year student enrolled, other academic details (e.g., student's area of study and degree goal), student demographics, annual credit-earning through 2018, and student outcomes including degrees earned from your institution and, when available, details from National Student Clearinghouse's Student Tracker such as continued enrollment at another institution or degree earned at another institution.

Respond to a questionnaire on institutional services to and programs for adults, general institutional services (that may be adult friendly), and PLA policies and practices.

Some institutions may also be asked to participate in short phone interviews or to connect CAEL-WICHE research staff with a small number of students for phone interviews about their experiences with PLA
What will my institution receive for participating in the study? How will we benefit?
Your institution's participation in the largest ever multi-institutional study on the relationship between PLA and student educational outcomes will provide valuable information to the higher education field and the nation. Other benefits for participation include: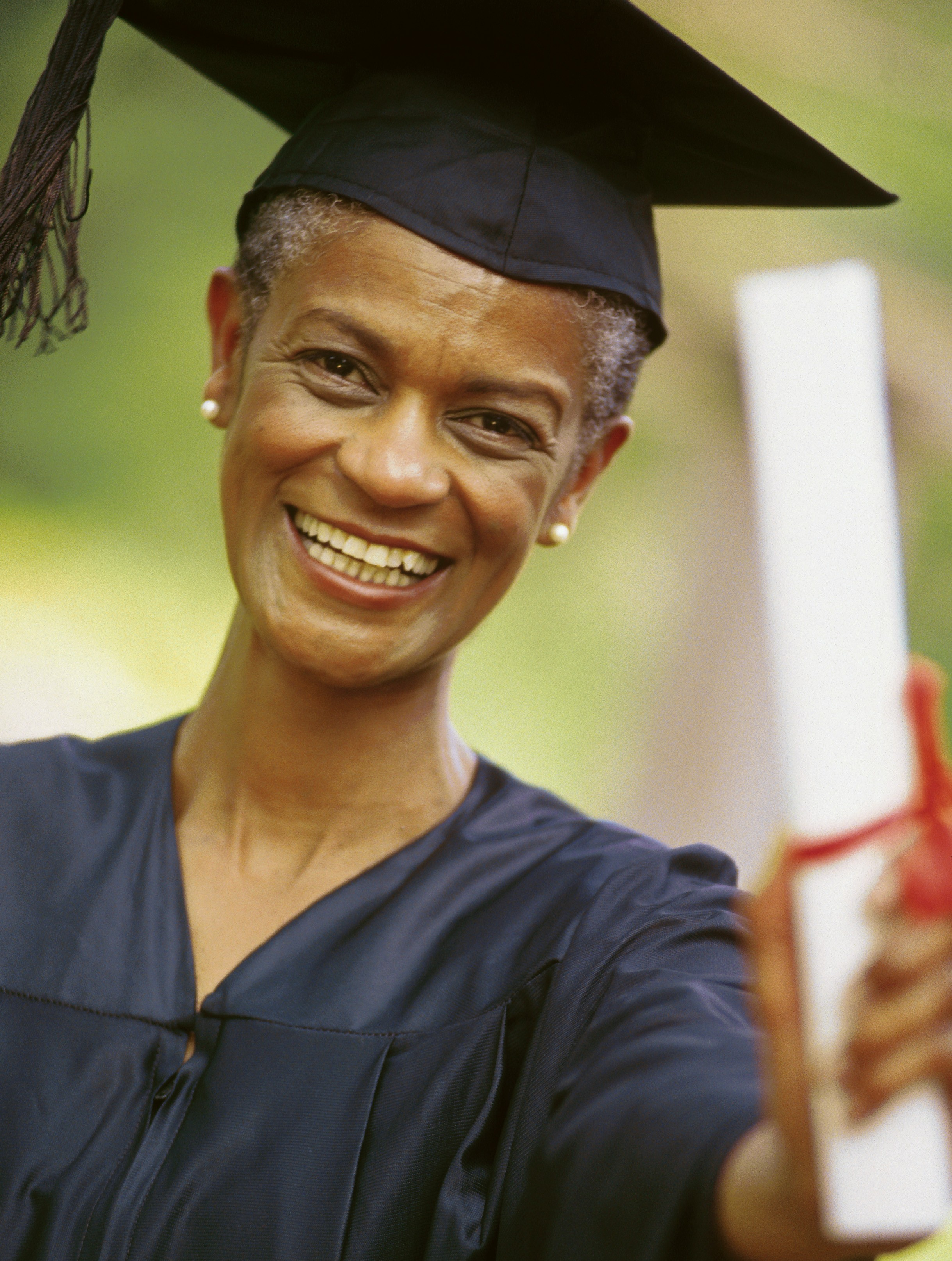 A $2500 stipend

5 hard copies of the final published report

A PowerPoint presentation of the report's overall findings, customized to include analysis for your individual institution on:

characteristics of PLA earners

the persistence and graduation rates of PLA earners at your institution compared with non-PLA earners

how PLA-earner outcome measures at your institution compare to those of other institutions of similar size and sector (where such comparisons are possible within our sample)
How will the data be protected? Will my institution's results be public?
CAEL-WICHE Commitment to Student Privacy and Institutional Confidentiality
In all analysis and reporting that is shared with the funder and the general public, CAEL-WICHE will aggregate institutional and student data, either across all institutions in the study or by category such as public/private, size, length of involvement with PLA, type of PLA policies and practices, etc. In addition, we are asking participating institutions to remove all identifying data (e.g. social security number, address, phone number, birth day and month, etc.) from the student record data to ensure the privacy of individual students.
For most participating institutions, there will be no direct contact between CAEL-WICHE and students in this study. However, the project partners will ask five participating institutions to each identify and recruit three adult students who have earned credit through PLA at the institution for the research team to interview. The institutions will have the students provide written consent that their contact information can be shared with the project.
The State Higher Education Policy Center, LLC, Institutional Review Board, an independent Institutional Review Board, has reviewed and approved this project's design and methodology on April 8, 2019, Approval number 20190405-EXP-3.